Photo Gallery from the current Art Aurea Issue
The latest issue of Art Aurea pays homage to beauty. Our photographer Laurens Grigoleit portrays a young lady and an old lady in enchantingly disconcerting pictures. The perishable in nature confronts the time-defying quality of well-designed jewelry. The concept was conceived by the Berlin-based designer Amélie Riech.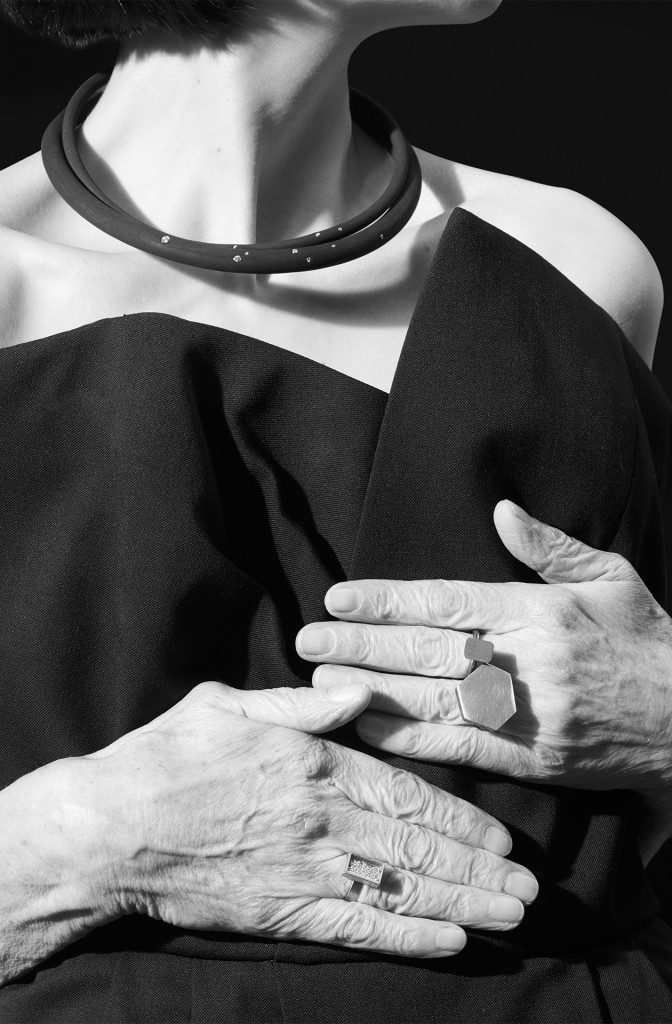 André Ribeiro, necklaces. Natural rubber, diamonds. Gigi Mariani, rings. Niello, rose and yellow gold. Michael Becker, ring. White gold, pure gold granulate, rock crystal. Jumpsuit Kaviar Gauche.