[two_column first]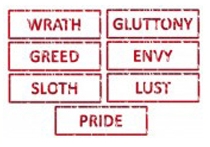 Place: Italy/Germany
(Modena, Italy)
01.Oct.2012 – 10.Nov.2012
deadline: 01.Feb.2012
All inquiries and contact:
vices.lifestyle@gmail.com
Sex, Drugs & Rock'n Roll… vices or lifestyle?
Italy/Germany
Via Carteria 9
41121 – Modena
Italy
DOWNLOAD
Registry Form | Open Call for Artists
[/two_column]
[two_column last]
Presentation
We are inviting artists to submit their artwork to Sex, Drugs & Rock'n Roll… vices or lifestyle?
We began by thinking about the poet Dante who talked about "Dante's deadly sins" in his "Divine Comedy." How do people think about vices in our current times? Gambling, collecting items – are these vices, or a "lifestyle"?
Our project wants to reflect on the way vices exist in our everyday life. Alcohol, drugs and smoking, but also games and TV could become vices, it all depends on the way you look at them, the way one leads his or her life.
How do we think about vices in 2011? Are the above mentioned vices still considered vices these days, have new vices cropped up that Dante knew nothing about? Please submit your artwork related to this theme. The exhibition will consist of 25-30 pieces total depending on sizes of work.
[/two_column]
Conditions
Entry criteria (please follow instructions carefully)
Wearable and non wearable Art Jewellery
Individuality, professional experience, Innovation
Application Requirements:
Free choice of media/materials
Size: 30×30 cm / 12×12 inches max
Work created in the past 3 years
Current resume (CV), exhibitions, publication information
Artist statement relating to the work submitted (300 words max.)
3 photos max. (incl. detail shots) in high resolution, Jpg file, 300dpi, 20×15 cm/11×6 in.
Pure white background (images must be fit to be used for print)
Each image must be accompanied by the following information:
Name and address of artist, title of work, dimensions, year created, materials
Submission Deadline:
Submissions for initial selection must be received by Feb. 1, 2012 electronically to vices.lifestyle@gmail.com.
Submission fee:
25 Euro payable by Feb. 1, 2012 via paypal to: vices.lifestyle@gmail.com

Upon acceptance:
For selected artists an additional participation fee of Euro 25 is due at the time of acceptance to cover catalog expenses. Shipping costs will be at the artist's expense both ways.

Shipping address and timelines:
This information will be given to the selected artists upon acceptance and after all payments have been received. Selected artists should be prepared to ship work to Italy so that it arrives on or before July 1. Due to vacation time, the Summer months are notorious for delayed packages, please be sure your work arrives before July 1, so that it doesn't get stuck in shipping limbo. The organisers do not assume any liability of the work during transport!
Insurance and Liability
All entries are to be insured by the artists. Participants who apply for the exhibition can only be accepted under the conditions that they are liable for the loss, theft or damage to his/her goods during transport and during the period up to the exhibitions at the various locations. The artwork is insured as soon as it reaches the gallery premises.
Sale agreement:
There is no selling agreement in place for these exhibitions. The work is shown for educational purposes only. If there is interest to purchase individual work, the potential buyer will get in touch and make arrangements with the artist directly. Please consider that the organisers cannot be held responsible for any agreements made between artist and buyer.
Additional information
Exhibition dates/Information:
October 2012 – to coincide with "Artists Night", dates will be confirmed shortly
Atelier S. Winkler & Gallery, Hartmann, Kempten, Germany
October 27 – November 10, 2012 Galleria42 contemporanea di Marco Mango, Modena, Italy
The curators plan to have the exhibition travel to other locations after the initial two exhibitions, we will provide details as they become available. Accepted artists can expect the work to travel through the end of 2013. Prospective locations: Munich (Germany), Milan (Italy) and other locations in Europe.

Jury:
Giovanni Corvaja, Goldsmith, Italy,
Barbara Schmidt, Academy for Design in the Crafts, Handwerkskammer München und Oberbayern, Germany.
The Jury review will take place in March 2012, work will be judged on completeness of requested information, originality, adherence to and depth of concept, design and quality of craftsmanship. The designs will be judged anonymously, based solely on the merit of the piece. The results of the jurying process are incontestable.
The winning artists will be informed of the outcome around March 30, 2012.
Curators:
Heidemarie Herb, Goldsmith, Italy, Luigi Mariani, Goldsmith, Italy